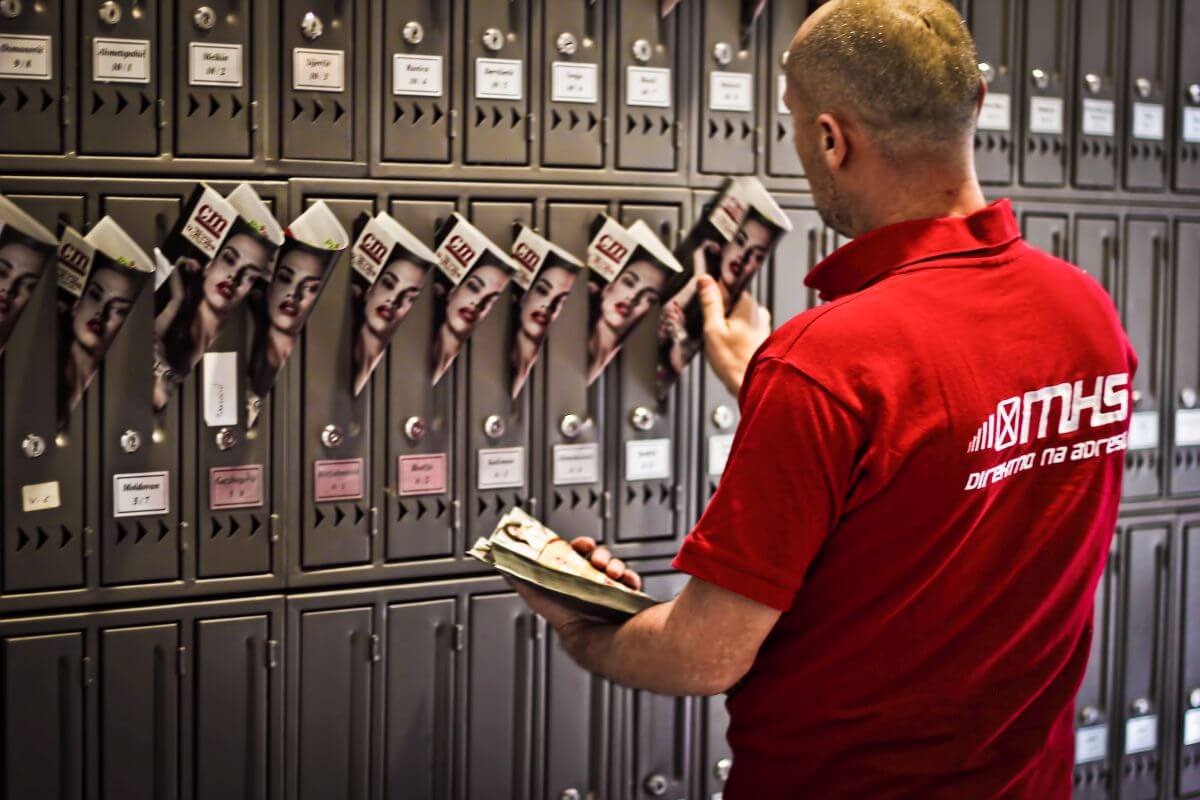 Distribution and delivery of advertising material is the backbone and foundation of any marketing campaign. MHS understands it better than anyone, since we are experts in that field.
Large companies choose us for the services of dividing their advertising material because they receive a complete service with us.
From simple delivery of leaflets to the buyer's door, to unique market analysis solutions and targeted marketing campaigns.
We are experts in enabling our customers to reach customers in their homes.
Advertising nowadays seems to be an expensive investment when considering all channels that companies use in their advertising. From TV commercials, radio, billboards, online advertising, it seems impossible to choose the right way to advertise. However, delivery of leaflets is far more favorable option than all, and with greater effects as your ad in this way comes to the buyer on the door. It is a means of communication with prospective customers who pay the most attention as they enter their homes.
Directly to the address of each household in BiH.
The leaflet distribution brings you many benefits. It is a simple, convenient and effective way to advertise your business, place emphasis on a particular product or service, or promote your values, locally or throughout the whole country.
The classic way of delivering leaflets through the MHS allows you to reach up to 1,000,000 households in BiH at low prices.
Using our services, you will use our sophisticated base for targeting prospective customers, which will direct your marketing campaign to those customers that you want to attract.
Security and Reliability
Each of our couriers in the field is monitored by internal supervisors but also in joint field controls, in order to ensure lasting quality of the division. In addition to field trips, about 70% of our couriers are tracked through the GPS system and at any moment we know where they are and where dynamics are taking place in the distribution process.
During the distribution, our clients regularly report on the course of the division itself with detailed plans, so that they have an insight into the process on a daily basis.
Let our couriers pass your message!
The MHS was granted a license for the distribution of non-shipped shipments by the Post Office Agency, which means that we are recognized by state authorities, but unlike state postal operators, our main activity is the distribution of undressed shipment and promotional material.