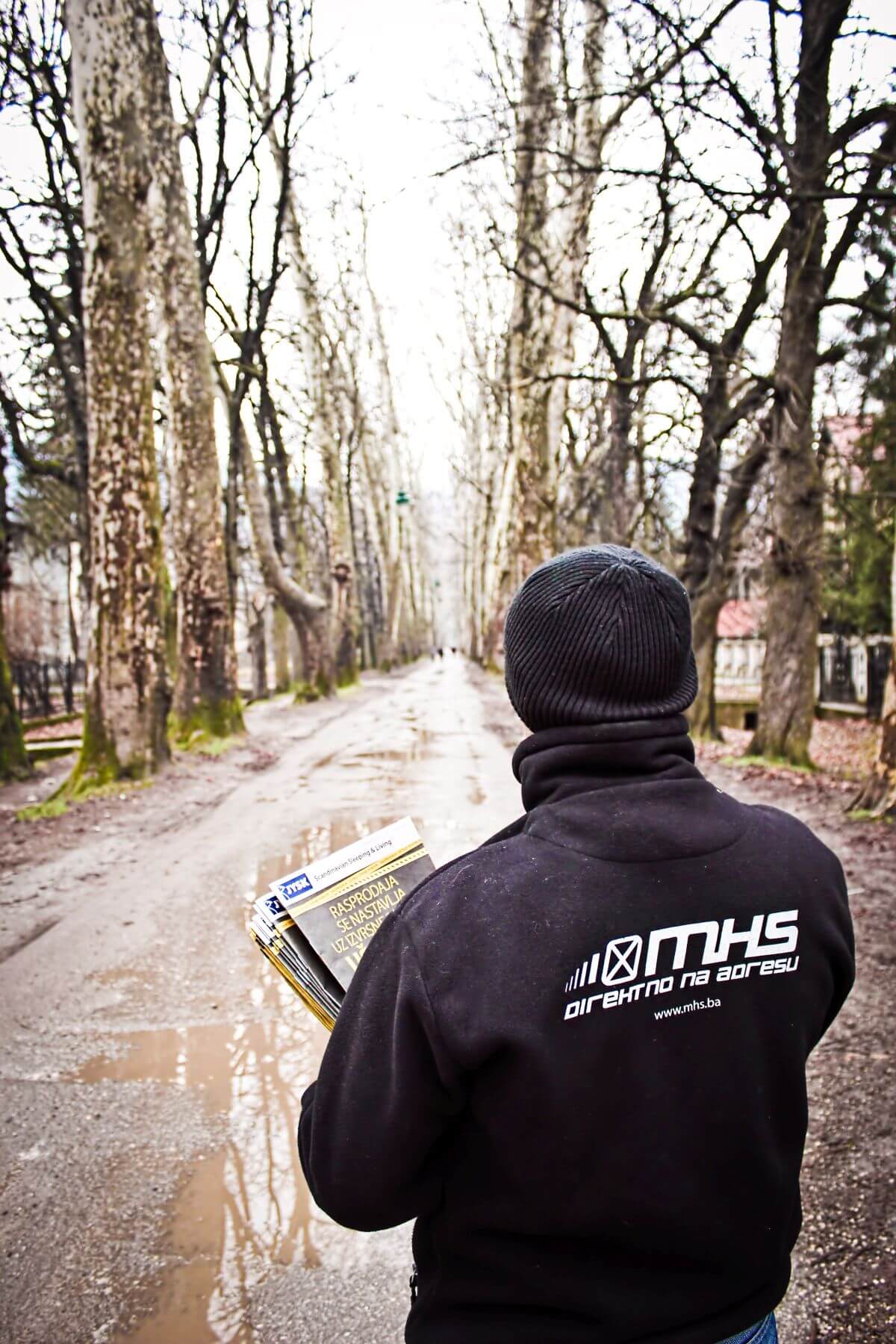 For the first time since its founding Agency for postal traffic of B&H granted the licence for performing the services of direct mail – non-addressed shipments, and it was granted to MHS Company Ltd. from Sarajevo.
For years, we as a private company owned the licence for courier business, while now only MHS own licences for courier jobs and this one which is an exclusive licence for the delivery of unaddressed shipments (leaflets, flyers, catalogues etc.), in the territory of Bosnia and Herzegovina.
Our main activity and biggest part of our business is a specialized distribution of unaddressed shipments. In this field, we are covering over 80% of the market, which makes us a leader in the provision of these services.
On the walls of our company is also ISO certificate 9001: 2008 as well as the BID Quality Award, which MHS received in London because of the implementation of international standards in a Bosnian company.